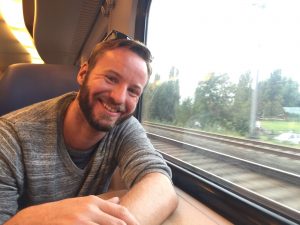 Associate Professor of Psychology and Department Chair
Associate member in the Center for Computational and Integrative Biology
Rutgers University, Camden Campus
Department. of Psychology
Room 348, Armitage Hall
r.vanderwel@rutgers.edu
Hard to believe that I have been at Rutgers – Camden for over a decade already. My current projects focus on research as well as community engagement. For research, see my current interests as well as my publications. I also teach during most semesters. My recurring courses include Cognitive Processes, Experimental Psychology, The Psychology of Human Action, and Statistics for the Behavioral Sciences.
In terms of community engagements, I recently organized Hostile Terrain 94 on our campus. This participatory art exhibit is an important humanitarian commentary on the crisis at the southern US border, as well as on global migration due to war and climate change. The core of the exhibit is the creation of a map of toe tags representing those who have died crossing the Sonoran desert in an attempt to enter the US for asylum purposes.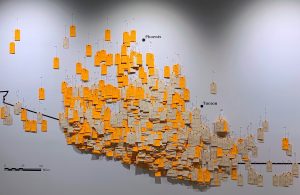 Before joining Rutgers, I was a postdoctoral researcher in the Somby group at the Donders Centre for Cognition in Nijmegen, the Netherlands. I completed my graduate education at the Pennsylvania State University (2009). Before that, I completed a Bachelor and Masters degree in Cognitive Psychology at Maastricht University, the Netherlands. I was born and raised in Gouda, where I attended basisschool Het Vlot and the Coornhert Gymnasium.